The Absolute Athlete
LET'S GET YOU SHREDDED
While becoming the most happy and energetic you've ever felt
As featured in ?️
HANDS-ON MINDFULNESS, FITNESS & DIET COACHING
A PROVEN SYSTEM OF INFORMING YOU, ACTIVATING POSITIVE NEW HABITS, AND STAYING ENGAGED FAR BEYOND INITIAL RESULTS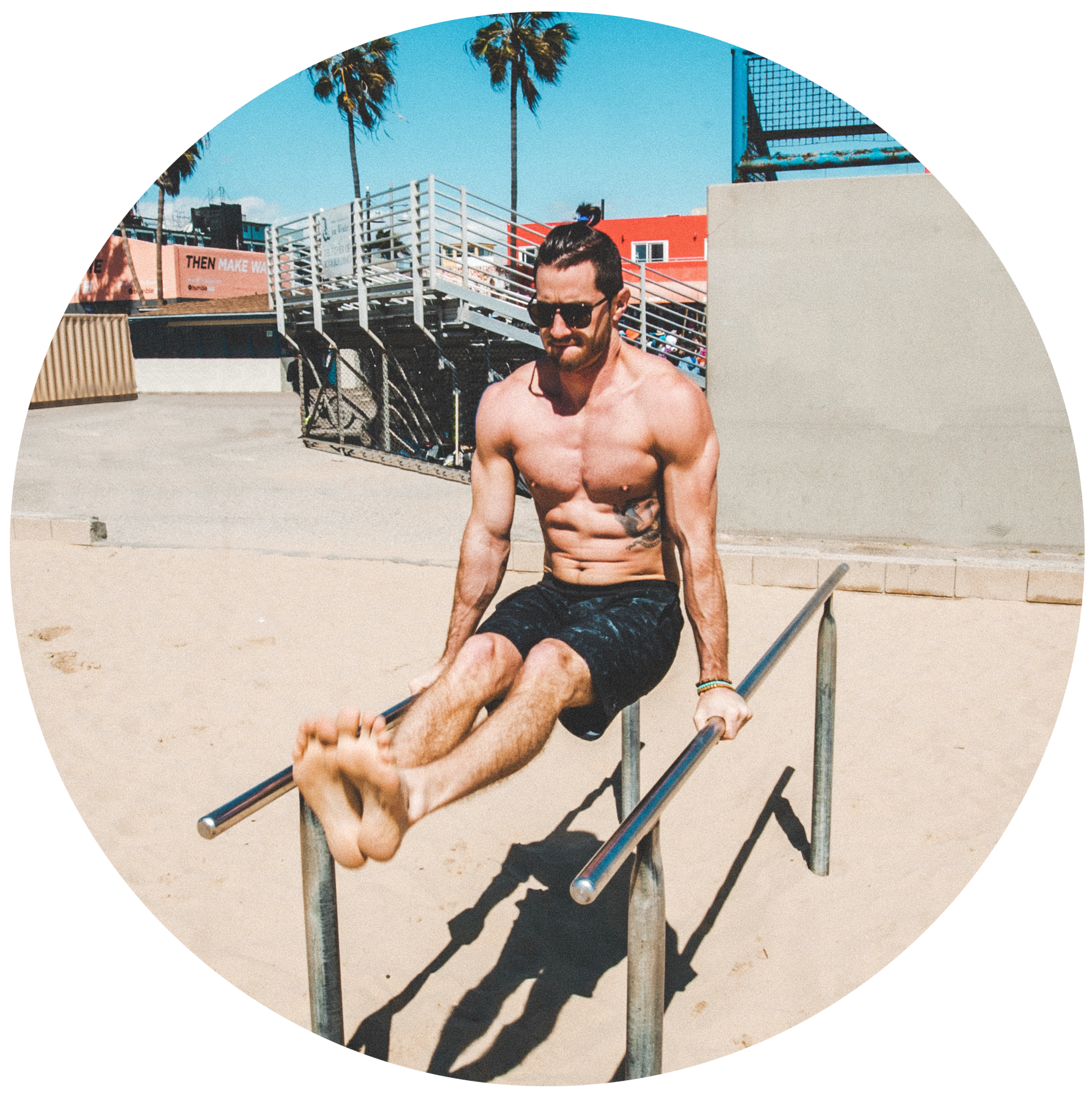 Are you ready?
Learn to develop firm confidence
Gain firm control of your decision making
Have a clear, easy-to-follow diet
Workout with fury
Soon you'll
Burn countless pounds of fat off your waist
Exude confidence
Be proud to take off your shirt
Never feel intimidated by "big guys" or "Instagram Girls" again
Attract the people you want in your life
If yes, let's talk

PAST WORK IN FITNESS INNOVATION COVERED BY GAIN THE LOOKS & CALM CONFIDENCE
THAT DRIVES YOUR ATTRACTIVENESS TO NEW HEIGHTS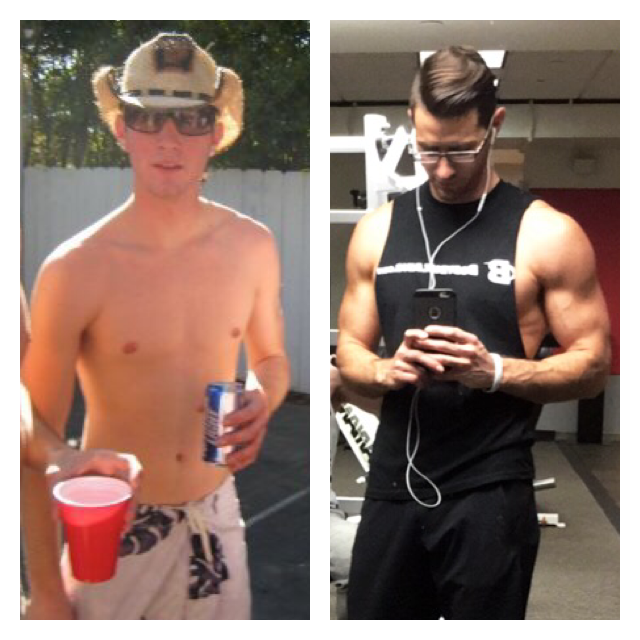 Insecure. Doubtful of my ability. Intimidated by better looking guys. And constant negative self-talk.
My story starts at 20 years old, weighing in a shrimpy 141lb.
Today, I'm 171lb with 6.5% body fat, and I eat pretty much how I please.
I've added 30lb of muscle and reduced bodyfat. I workout for fun, not because I need to. Most importantly, I'm in great mental health. I'm happy & energized with more friends than I can keep up with.
HEAR FROM ABSOLUTE ATHLETE STUDENTS
"I've been one of the Beta testers of the program and I must say – Jon is an absolute beast at what he does. I lost a total of 12kg (26lb) all by following his techniques pertaining to intermittent fasting and exercise. Apart from the obvious boost in confidence, the best thing has been my ability to select good foods subconsciously and not feel guilty about my eating choices every single day."  – Shubham, 23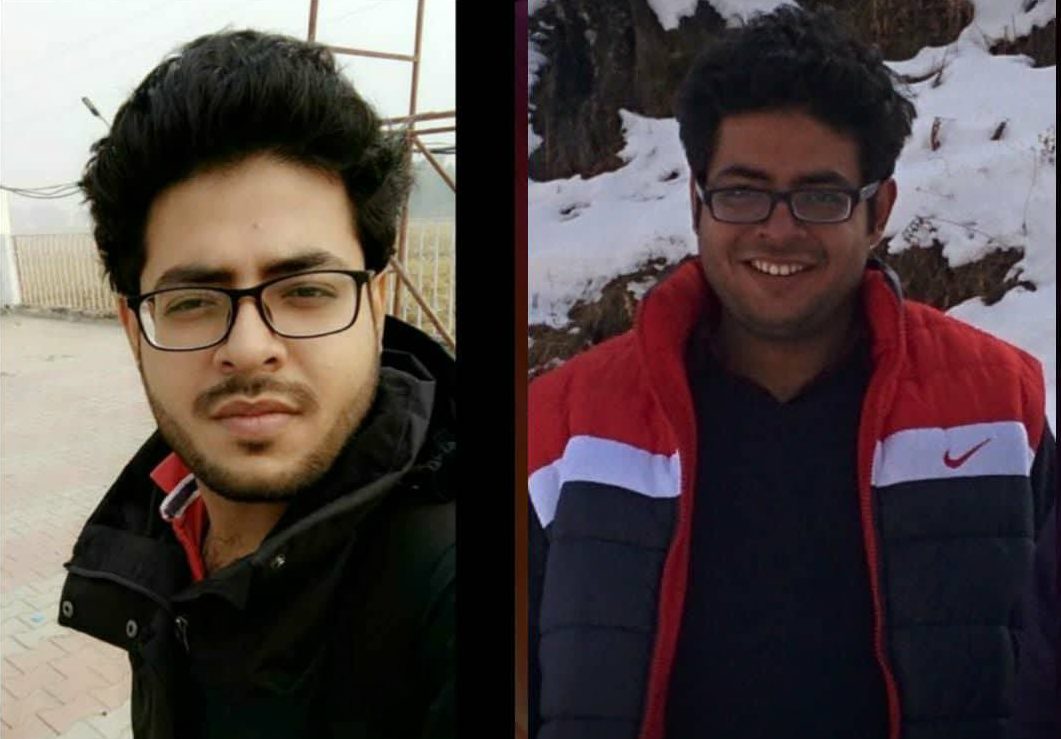 NOW LET ME ASK YOU
How would your life change, if you had the ability to walk into the room with unmistakable poise & confidence?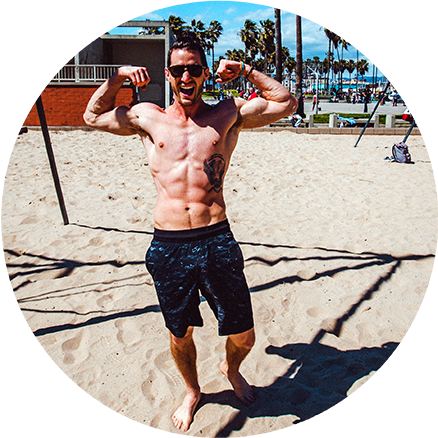 START LIVING YOUR BEST LIFE!
BECOME AN ABSOLUTE ATHLETE
My name is Jonathan Maxim, and I've spent the last 10 years of my life refining the perfect lifestyle and fitness program for myself. 
Countless friends DM'ing me on Instagram "what's your diet?" "Can you share your workout plan?" "Which meditation apps do you use?"

I coached college & HS students on a rolling 90 day basis, but realized my reach was so limited. I needed to make this more broadly available after hearing the crazy impact we were having.

Lives were changing before my eyes every day. 14lb lost here. Confidence gained there. Huge goals being dominated by mentees and students. Countless messages I received gave me goosebumps. I had to find a way to make it more available.
LEARN MORE

?

Program OBJECTIVES & OUTCOMES
WE FOCUS ON FIRST, BUILDING CONFIDENCE. SECOND, SIMPLIFYING POSITIVE EATING DECISION & THIRD – 10X'ING WORKOUT RESULTS
why absolute athlete?
3 PROVEN, HABIT-BUILDING STEPS: INFORMATION, INTEGRATION & ENGAGEMENT: WITH 50+ VIDEOS, DAILY COACHING, WEEKLY VIDEO CALLS. AND, NEW VIDEOS & TRAININGS ADDED WEEKLY!

MODULE 1 – GETTING STARTED
PROGRAM OVERVIEW AND RAMP UP
FOCUS: Building Comfort with the Concepts
We'll get you all up to speed in a manageable way by giving overview, story and philosophy on the program. This helps foster a positive mindset and prepare you for rapid growth.
In these sections, we explain the different module types, why and how they're structured, give examples and more.
We make sure that it's not overwhelming, so that you can start smoothly and stay consistent.
MODULE 2 – MINDFULNESS & MEDITATION
MINDSET DOMINATION SUPER PACK
This section teaches you to source motivation from within, instead of through outside people and things. You'll learn to source your true power and unleash it, first in your mind, then in every decision you make, and of course in the gym.
You'll learn how to meditate, focus in the gym, and carry yourself lightly to enjoy more daily satisfaction.
We cover both the anatomy as well as the psychology of the proper mindset required for rapid growth in business, life and most importantly, fitness.
MODULE 3 – EATING SMART
THE TASTY DIET THAT AUTOMATES FAT BURNING
In this section, we walk through how to eat foods that stimulate fat burning naturally, while providing our body the proper balance of carbs, fat and protein needed to gain muscle without accumulating stored fat.
We explain the anatomy of metabolism and make it super simple to tweak yours to work for you instead of the opposite.
Focal points are: consistent energy throughout the day, rapid fat burning, burning fat as an energy source, improving digestive system and gaining muscle effortlessly.
MODULE 4 – WORKOUTS
THE SHRED IN SIX WEEKS WORKOUT PLAN
While the program is approximately 90 days, you'll begin to see clear results within about half the time.
In the workout plan, you'll learn to put on muscle (as I have – see pictures) without looking overly muscly or like a meathead. It's a steady and reasonable approach to gaining immense strength. We lift heavy, with fewer reps and long rest times.
No HiiT style workouts, no bootcamp classes.
It's a meditative approach to fitness – steady and focused. Not fast and reckless, like crossfit.
This focuses on building enough size to recognized as in "great shape" but nothing exaggerated, like a bodybuilder. See pictures for reference points.
MODULE 5 – RESOURCES
HANDBOOK AND PLANS
All the documents I've crafted along the way are now available to you whenever you want them. Some are required, some are not.
These include: diet tracking documents, meal recipes, workout plans, and other ancillary tools, like how to hack your sleep schedule.
MODULE 6 – BONUS CONTENT
BONUS CONTENT FOR TOP PERFORMERS
Ranking in the top 10% of Absolute Athletes? You'll gain access to many more lifestyle hacking tools. Here are a few:
Hacking your sleep schedule to endless energy
Burning fat as energy
Explosive workouts through gym meditatations
Anatomy of fat burning
Staying clean on the inside through smart eating
Ready to do this?
READY TO GET FIT, ENERGIZED AND MOTIVATED?
PRICING AND PACKAGES
100% SECURE, 100% HONEST
30 DAY MONEY BACK GUARANTEE
FEATURED

PREMIUM

$99 Monthly

PACKAGE INCLUDES - $425 VALUE
All Modules: diet, mindset, workouts, resources and plans with 50+ videos & PDFs

Guided videos for all workouts ($29 value)
Guided Yoga flows ($29 value)
Guided Meditations ($29 value)
Diet plan documents, macronutrient counter ($19 value)

Daily: Group Coaching on-Demand, 24/7 access to me! ($99 value)
Weekly: "Ask-Me-Anything" Group video coaching calls ($199 value)
Monthly: Access to Group Fitness Challenges / Sweepstakes ($29 value)

ABOUT YOUR COACH
JONATHAN MAXIM – TECH FOUNDER & CREATIVE AGENCY OWNER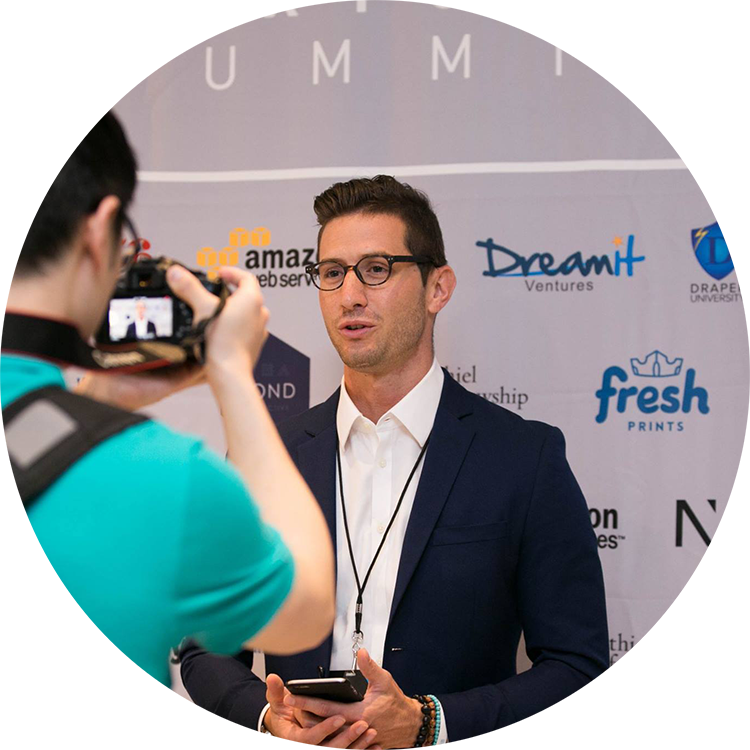 It's in third person. A publicist wrote it, OK?! 😉
Jonathan is a graphic design undergrad and MBA graduate student of San Diego State University.
He began his career at a small tech company, and grew his $100K marketing budget into $784K in revenue for the company.
After that, he went on to practice marketing strategy at a very large company – Comcast NBCuniversal, where he managed a $3.7M research and marketing budget.
In 2015, he left corporate to pursue entrepreneurship, founding Vea Fitness – an app that gives you monetary rewards for working out. Today, Vea supports 20K runners and fitness nerds across the world, and partners with Kind Snacks, Honest Tea, CORE Hydration, New Balance, Athleta and more.
Since, he founded the growth hacking firm K&J Growth, with his partner (fellow fitness addict, Kale Panoho) – which has been recognized for its innovation in Inc. Magazine & many others.
Today he runs the agency full time, as well as provides mentorship and coaching to young entrepreneurs & students. He lives in Marina Del Rey, California.
FREQUENTLY ASKED QUESTIONS
Who can join the program? Anyone! The plans you'll implement are both male/female friendly. It's oriented toward people who are driven & inspired to live their best life, but have lost focus on fitness lately.
How much does it cost? Instead of my coaching core coaching service, which was $5,000 for 3 months, we're focusing on a community-driven approach that increases accountability. Your support fam helps us reduce costs by answering questions & more. The program is $99 or $149/mo.
What's included? You get 50+ video modules/trainings, 10+ PDFs and resources. Daily communication and support via group chat. Also weekly video coaching calls with me, Jonathan Maxim. As well as monthly fitness competitions.
Why should I buy Absolute Athlete? Because it's a lifestyle-friendly, maintainable program that anyone can do. It's not overly aggressive and won't make anyone feel self conscious.
Where is the program held? It's a video platform with all content for learning. For group chat – Facebook Messenger. For video coaching, Zoom.us calls.
How long is it? The content and program will take you between 2 and 3 months to digest and implement, but to maintain your amazing progress, it's recommended you continue coaching to keep your accountability and results high
How quickly before I see results? Most people see results (thinner waist) within 2 weeks of implementing
Can I get a discount if I bring a workout buddy? Yes, please email me both of your emails and I'll special pricing
How rigorous is this program? Not very. It's more focused on consistency than intensity
Why does it work? Much of the program is based on the habit-building process rather than get-rich-quick fitness. You're instilling new mental systems that help automate decision making, like what to eat. You'll already confidently know what you're eating – no need to feel temptation or frustration.
Why is mindfulness/mediation built in? Meditation helps us focus our energy while working out and in daily life, increasing fitness results dramatically
What is the founder philosophy? Business concepts applied to life and career, such as positive habits, focus, planning and accountability
Do I have to be in shape or have gym experience? No. And neither did I. Again, it's more about consistently executing the small habits I'll teach you rather than how much you can lift.
How is it structured? First, learn to develop confidences. Second, shed fat in first two weeks by replacing one meal at a time. Third, rapid muscle development workout plan.
What are the rewards / competitions? These are simple workout objectives that everyone who's participating in can do to win products and cash prizes. An example might be, "run a mile a day 7 days in a row and be entered to win a whole new fitness outfit & a summer's worth of hydration."  or "the most gym sessions in a month wins $100". We do month-long fitness challenges so you can stay engaged, challenged and motivated throughout the year.
Can I get in person training or coaching? We currently don't offer in person fitness training, but do offer coaching. To learn more about 1-on-1 coaching, please email us using the bottom right button.